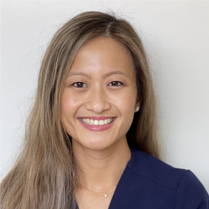 Dr. Laura Van was born and raised in southern California, and grew up in Huntington Beach. Dr. Laura completed her undergraduate studies at University of Southern California and obtained her dental doctorate at University of California, Los Angeles, where she graduated with honors in pediatric dentistry. She was recognized for academic excellence, leadership skills and promise to the field of pediatric dentistry.
Knowing treating children and those with special needs was her true passion, Dr. Laura pursued two years of additional training and received her certificate in pediatric dentistry at NYU Langone Hospitals in Honolulu, Hawaii. During her residency training, she had the unique opportunity to train at Rady's Children's Hospital in San Diego, where she provided quality, specialized care for severely medically compromised children. With comprehensive and extensive training experiences, Dr. Laura makes it her priority to provide the highest standard of care.
Dr. Laura practiced in Harlem and Manhattan, New York for a few years before returning home to her roots in Los Angeles. She is dedicated to providing compassionate and quality dental care for children and adolescents. Dr. Laura always looks forward to the opportunity to impact children on an individual basis and help them develop healthy, lifelong oral habits. She hopes to be the positive dental experience for each child, by helping him or her feel as comfortable as possible and alleviating their anxieties, whatever they may be. She has been repeatedly praised for her gentle touch and empathetic chairside manner with children and their families.
Dr. Laura is board certified with the American Board of Pediatric Dentistry. She is an active member of the American Academy of Pediatric Dentistry, American Dental Association, and locally with the California Society of Pediatric Dentistry and Southern California Society of Dentistry for Children.
In her free time, Dr. Laura enjoys traveling, practicing yoga and spending time outdoors with her husband and dog, Louis.